3 July 2023
Getting around Islay, and I wanted to share some ideas to help you plan your Islay transport. Indulging in the whisky tastings at the Distilleries, exploring the villages and beaches, going on adventures don't necessarily mean taking your car everywhere.
To reach the far flung corners of this beautiful island, getting around without a car can lead to exciting adventures. Allowing you the freedom to explore every nook and cranny, well almost, although it may take a few more Islay holidays to do that!
Islay has many layers to it, offering so many things to see and do.
Transport on Islay
There's a whole range of transport options on Islay, but it always worth planning and booking your transport in advance..
Buses on Islay
Buses provide a handy link between Islay's main villages. A short walk along the single track road from Persabus, and there is a bus stop just at the village of Keills. For getting about on Islay via bus head over to the local bus timetable here. It is worth noting buses don't run in the evening, or on Sunday, and although they don't run frequently it is definitely possible to travel across the island by bus.
Cycling on Islay
When the sun is shining, cycling is one of the most exciting ways to get about Islay. Bike hire and tours can be booked though Islay Fat Bikes. Immerse yourself in a bracing cycle across the big Strand. Or head across the heather cald hills as the sun casts her golden rays. It is an incredibly popular way of exploring Islay's beautiful outdoors.
And ok cycling isn't for everyone, but guess what? You can now hire fabulous electric bikes, which will take all of the hard work out of those cycling adventures, or at least allow you to cheat a little when the going gets tough. There are plenty of tracks and paths to explore. Head over to Port Ellen and cycle along the 'Three Distillery Pathway', and be sure to stop off at each of your favourite South Islay Distilleries, for a quick dram, a tour, or enjoy those delicious lunches from the Ardstream at Ardbeg.
Offering a choice of electric bikes, fat bikes, great for those off road beach adventures, and manual bikes, there's options for everyone.
Islay Taxis
The island's taxis are filled with the most fantastic characters, they offer so much more than a simple drive from A to B, or from 'Persabus to Portnahaven'! These guys and girls are the most fabulous storytellers, and with a wealth of local knowledge, honestly you might find yourselves sitting in that taxi for an extra five minutes just to enjoy the banter. The Happy Farmer always has to be 'hoicked' out of the taxi after a night out, I often have to head back out into the yard during the 'wee small hours' and retrieve him from Hughie or John's taxi, as he gets caught up in 'blethering' (chatting if you're not from these parts!).
There's a whole host of taxis to choose from, I've popped together a list of taxis here. It is always worth booking one close by, as a taxi won't want to drive all the way from the other side of the island if you're only travelling five minutes up the road. My advice is to book all taxis well in advance as they do get fully booked, so a last minute booking may leave you having to walk home. That said, in my experience the islanders will often stop and offer you a lift if they pass you walking on the roadside.
Islay Tuk Tuk
An absolute must trip is a ride in the Islay Tuk Tuk. Taking things a little slower and you will get time to savour the views, enjoy the refreshing sea breeze, and enjoy the fabulous entertaining banter of Islay Tuk Tuk owner, driver and guide. Please note the Tuk Tuk is not suitable for children.
Boat Trips
With most of Islay's Distilleries handily situated beside the sea, you can book exclusive bespoke boat trips and head on Distillery adventures with Islay Sea Adventures. Or why not enjoy their programme of boat trips around Islay and Jura's dramatic coastline?
Walking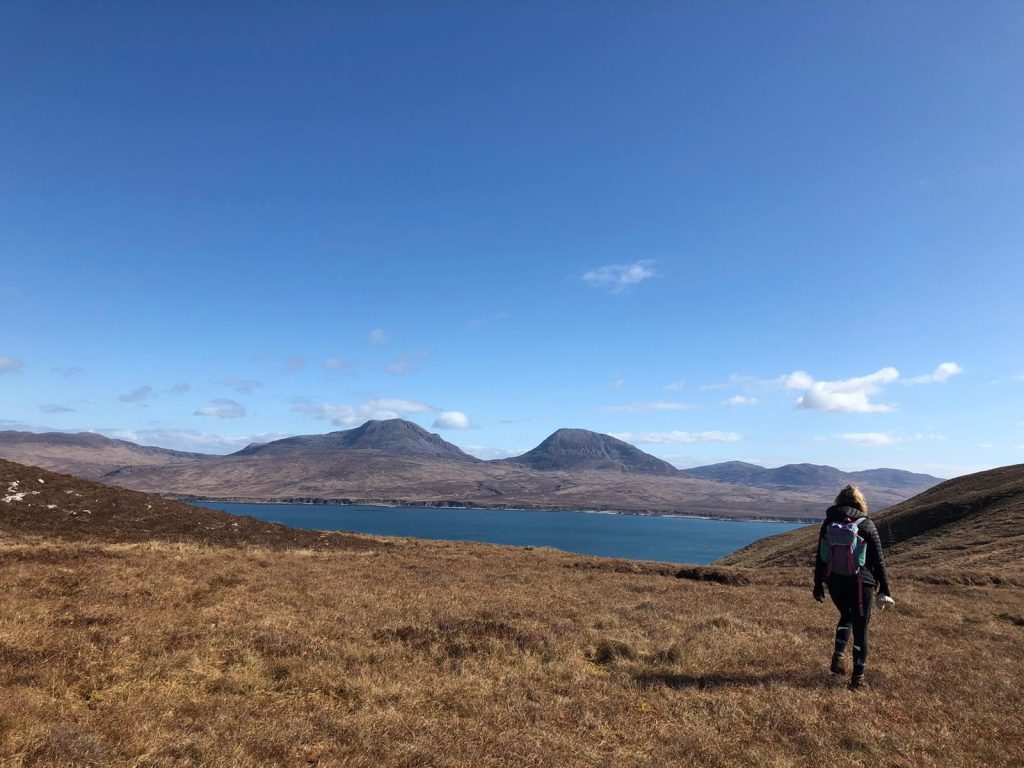 The best way to explore Islay and take in its dramatic and beautiful scenery is on foot. With such a stunning landscape, and so many beautiful coves and beaches to discover, enjoy simply popping on a pair of walking boots and heading off over the hills, or along the coastline.
However you choose to get about Islay and Jura, from hiking, to cycling, to sailing, or paddle boarding, the adventure really does start here.
Get in touch